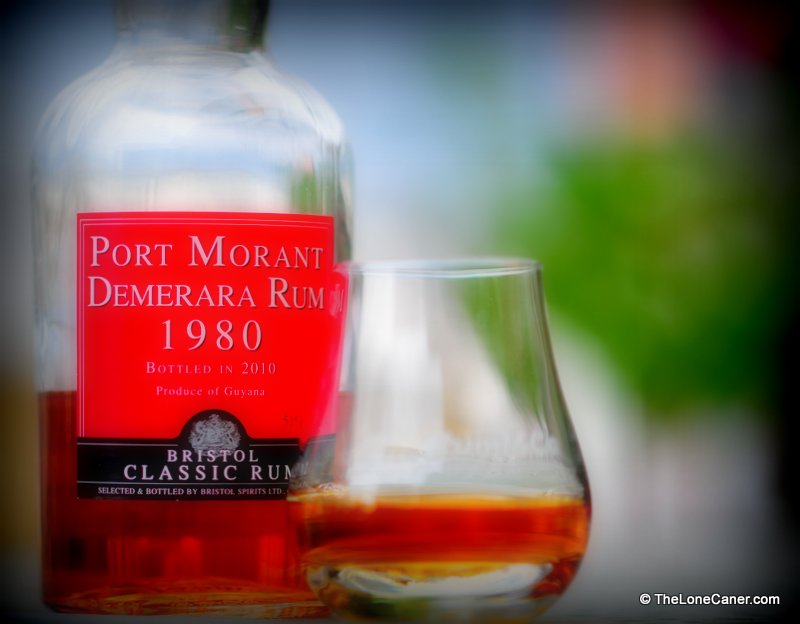 The PM 30 year old by Bristol Spirits is to El Dorados as fish wasabi is to a green salad. Both are nutritious, both are tasty, both are good to have…but only one is a work of art. This one.
(#162. 80/100)
***
This is what happens when a rum maker throws caution to the winds, takes a standard table tipple, ages it to within a whisker of falling down dead of old age, and then torques it up to a grin-inducing, tonsil-tickling 51%. You get a rum that's redolent of bat-bleep-hydrophobia. If this was a photo of a sports car, you'd better believe it would be on every rum drinker's wall in a framed place of honour. About the only other rum like it I've tried in recent memory is the Berry Bros & Rudd Reserve Demerara 1975, which may also be thirty years old, and is also from the same still.
Bristol Spirits, producers of craft spirits from single barrels aged beyond all reason, have done something quite wonderful here. Somehow, they have muted the seemingly inevitable bite and bitterness of oaken tannins usually imparted by such a long slumber in the barrels, and produced a thirty year old ambrosia that takes its place among the very best of full-proofed rums ever made. And given that even the Maltmonster gave it his grudging seal of approval (he may have been making nice to me because he drank it at my house, though I prefer to think otherwise), you can understand something of the rum's quality.
The full review can be found on The Lone Caner website, here.