Liquorature #061 – "The Count Of Monte Cristo" (Alexandre Dumas)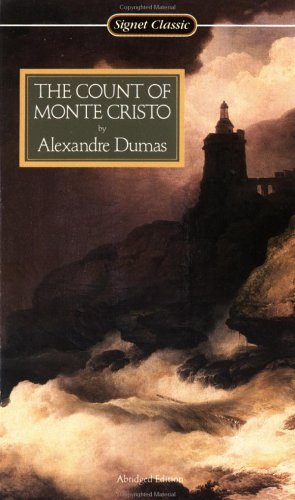 Date:  February, 2014
Host:  Jay
Whisky:  Whyte & MacKay 30 y.o., Adelphi Bunnahabhain 1979 31 y.o.
Again I have Jay to thank for picking what has become one of my all time favorite novels.  I had made it 35 years without ever tackling this monumental masterpiece.  Though I rue lost time, I think maybe I was in a better place to read it when I did.  let's face it…this is a dense read.  It's a story that demands undivided attention.  And deserves it.
When Jay picked this one he offered the guys the option of reading the abridged or unabridged edition, figuring that talking points about the discrepancies would make for interesting discussion in and of itself.  It did alright, but not in the way he'd hoped.  Those that read the abridged edition were utterly gutted when they realized how much of the story had been excised in the interest of brevity.  Devastating to have read so many pages, yet still to have missed out on so many more that seemed to hold some of the most poignant and interested (from our point of view anyway) bits.
One member struggled early on with this one, and gave up in a huff.  He sat there in stormy silence as we began unfolding this story, and as he realized what he'd missed out on by not persevering he tried to cut us short, asking we postpone this meeting so he could finish.  Ummm…no.  The thought was dismissed with prejudice.  Ludicrous.  This club was built on a will to betterment, not on pessimism and negativity.  anyway…
Dumas's 'Count' was met with universal acclaim.  Those that read the unabridged, in particular, raved about it.  Layers of complexity, characters rich and engaging, shades of ambiguity to discuss, morality to be interpreted and debated.  So much more.  And the story…gads!  Amazing.  Simply writing this makes me want to revisit this story of justice, vengeance and redemption.  In fact, I will soon.
I have notes that we beat up on a 1979 Bunnahabhain, and I do know it was an independent release from Adelphi, but I don't have further details.  Either way…it was universally adored.  As was a 30 year old blended whisky from Whyte & McKay.  There is a degree of malt snobbery in the club, but I like to think it is at least a well earned (and often justified) snobbery.  This W&M30, though, was a beautiful drink.  Were there others sipped this night?  Most likely, but you'll have to forgive my foggy memory.
Yet again Jay keeps the bar held high.  Well done, mate.
– Curt