Liquorature Gathering #051 – "Adventures Of Huckleberry Finn" (Mark Twain)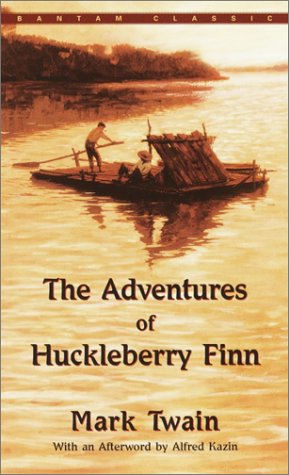 Date:  April, 2013
Host:  Lance
Whisky:  A.D. Rattray Tamdhu 42 y.o.
Rum:
This small outdoor gathering on Lance's back porch is one that will be tough to forget.  This was to be Lance's last pick before he moved on to browner pastures (Kuwait), though we didn't really know for certain that would be the case at the time.  But that in and of itself does not make for a memorable occasion.  What made it magic was the company, the discussion and the lone bottle of single malt on offer for the night.
Like searching out the perfect rose in a bush full of thorns, we had to wait and suffer some nastiness before we got to partake of a 42 year old Tamdhu from A.D. Rattray.  And by that, of course, I mean rum.  Ugh.  Colon cleanser for the unwashed.
I jest (sort of).  In all fairness to our host, he broke out a hell of a spread of distilled cane and molasses for our benefit/punishment.  Old and rare, expensive and actually quite civilized fare.  In fact those he poured for us were closer to whisky than what the average punter thinks of when you mention rum.  Captain Morgan, this was not.  I spent the better part of an evening drinking rum and not even once did it trigger my gag reflex or give me those nasty pee shivers that sometimes happen when choking down something vile.  Well done, Lance.  I s'pose I could probably drink this again.
But it was the Tamdhu that lives on in legend, like a perfect harmonic ringing out, amplified and sustained indefinitely.  Brilliant, brilliant whisky.
Our Irish ne'er-do-well, Maltmonster, was in attendance tonight as well.  Being a fan of ol' Sam Clemens, this was one gathering he simply couldn't miss.  Reading Twain's works provides a prefect insight into the gears and trappings whirling away in Maltmonster's devious little noggin.  The influence is palpable.
And what's not to love about Huck Finn?  Nada.  A few of us read Tom Sawyer as well, and hitting these touchstones this late in life was just what I needed for an injection of free-spiritedness in my life.  Being old is no fun.  In the words of Tom Waits: "I don't wanna grow up."
Thanks for a splendid night, Caner.
– Curt