Liquorature #076 – "Where The Red Fern Grows" (Wilson Rawls)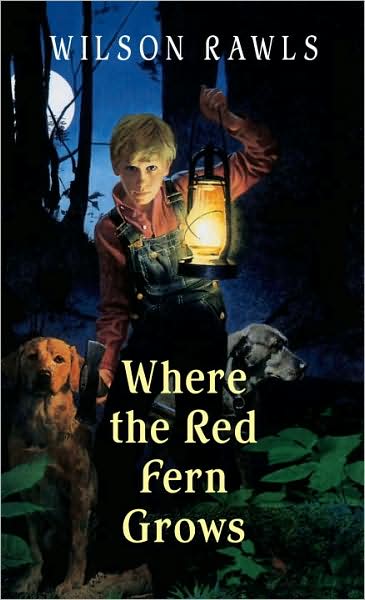 Date:  October 2nd, 2015
Host:  Bauer
Whisky:  Oban Little Bay, Arran Single Cask 1999: Bourbon Cask #72, Ardbeg Auriverdes, Ardbeg Ardbog
Ok, Bauer.  'Fess up.  You only picked this sorry-ass piece of sub-literate kiddie fare to see if you could make grown men cry, didn'tcha?  Bah!
Happy to say there were no tears shed by this guy (except maybe in frustration at the corn pone, inbred, yokelspeak and absolute unrelatability of both the story and paper-thin characters).  Did that sound full of disdain and animosity?  Hope so.  I was laying it on pretty thick.
I think some of the other lads were a little more generous with their assessments of this one than I was, but this is no masterpiece to say the least.  I think all conceded that without much debate.  Two things:  1) Rawls was a writer by accident.  And he was a hack.  And 2) Time has not been kind to this story.  Let's leave it there.  After all, this is an event recap, not a book review.
Suitably enough, two crazy ass bouncing hounds were our companions for the eve.  Alvin and Captain Awesome, Bauer's faithful furry companions were snuggled up with us for most of the evening.  Fortunately for Chris, Awesome's paws were kept out of 'junking' distance from his groin this time 'round.  At a previous Bauer-led shindig, his giggleberries had been on the receiving end of a hole pile of Doberman punching power.  Thankfully he is done having kids.
Back to back events wherein we beat up on bottles of Ardbeg couldn't possibly be a bad thing either.  Last month was the Perpetuum, while for this gathering Bauer poured both the Auriverdes and Ardbog, two limited expressions from days gone by.  I'm an unfettered Ardbeg fanboy, of course, so I'll refrain from gushing here, but all the lads were more than enamored with these two drams.  Additionally we sipped the newest NAS Oban release, Little Bay (meh…s'ok), and a pretty damn good Arran single cask.  Arran are exciting.  Their whiskies continue to surprise and excite.
And finally…it was a treat to check out Bauer's new digs.  First club night at his new place.  Very nice, buddy.  Look forward to many more gatherings here.
Random notes:  The new house … the dogs … "When my dog died…I cried.  When my grandparents died…I didn't."
– Curt