Liquorature Gathering #058 – "The Fountainhead" (Ayn Rand)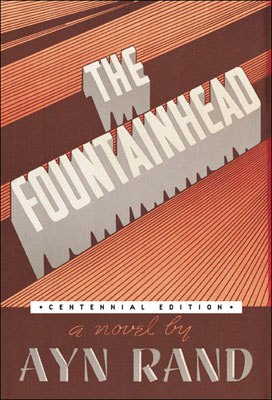 Date:  November, 2013
Host:  Curt
Whisky:  Macallan Travel Series "Forties", MacKinlay's Rare Old Highlands Malt (Shackleton Recreation), GlenDronach 1994 17 y.o. Cask #261, Amrut Intermediate Sherry, Ardbeg Corryvreckan
In the first year of Liquorature (book number nine in our queue, actually) we had a go at Ayn Rand.  'Atlas Shrugged'.  Her magnum opus.  A book – and worldview – that is as divisive as the border between the Koreas.
Things didn't quite work out the way we'd hoped that night we gathered to discuss.  One or two of the Collective were MIA; one arrived late after a very long day of work; and I think another had to leave early.  There was a pervasive sense of 'ugh, wish this event was on another night'.  Don't get me wrong.  We had lots to say and everyone wanted to share, but it just wasn't the best night for it due to circumstance.  We did end up in some rather heated discussion at the end of the night regarding unions and such, but as to the philosophical side of Rand's work (known as 'Objectivism') we never really fully engaged.
Fast forward four years and it seemed about time to slip back into her sepia-soaked, early 20th century idealism.
Rand often gets lambasted for use of oversimplified idealistic supermen characters, hammer to the head philosophical diatribes and boxy, formal and unpoetic writing.  I can, in a way, understand the criticisms even if I don't necessarily agree.  That's a big debate and not one for the 'here and now'.  Suffice it to say that some of the Liquorature boys felt exactly this way, while others were right behind her stylistic and intellectual leanings.  As I said above…divisive.  And as you can imagine, perfect fodder for book club discussion.
'The Fountainhead' was first published in 1943, so the opportunity to crack open a bottle of Macallan Forties was a no-brainer.  We like our theme play, aye?  The other malts, as listed above, were a smattering of neat drams and old favorites.  Quite frankly, I simply wanted to pour good drinks to compliment a novel I cherish and one that has a very special place in my heart.  And suit, they did.  Perfect social lubricant for this night.  And happy to report that we did more justice to this meeting than we did to the previous.  It was rousing, stimulating, intelligent and insightful.  The book earned much respect, if not all hearts.  If that makes sense.
On a selfish note, it pleases me to no end to share this one with others.  I first read it in high school, when it was passed on to me by a woman who changed my life.  We shared much, not the least of which was an intellectual bent and a need to push boundaries of accepted doctrine.  These are the things we're meant to share, I think.
I should also note that as I write this, in January of 2016, we are debating tackling 'Atlas' again.  Only two of our current Collective was around in that first year.  Perhaps a do-over is in order.  More to come.
Random notes:  El Cid chili … salsa fresca and cinnamon buns … "blue eagle"
– Curt