Liquorature Gathering #054 – "Silence" (Shusaku Endo)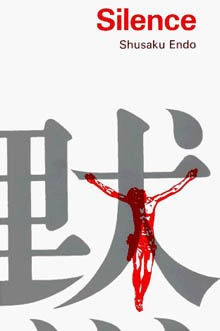 Date:  July, 2013
Host:  Jay
Whisky:  Auchentoshan 17 y.o. (1990), Longmorn 16 y.o., A.D. Rattray Ben Nevis 13 y.o.
Rum:  ?
Whoa.  Ummm…if ever a book took us to a place of stuttering uncertainty, this may have been it.  There is depth.  There is questioning.  There is empathy.  There is, more than anything, enough to make even the atheists among us reflect on what it means to have a belief in something so strong you're willing to die for it.  It actually goes further than that, asking us to contemplate whether our beliefs are so strong we could allow others to die for them.  I can't say I enjoyed paging my way through this one, but I took immense gain from what it made me contemplate.
I've said it before…Jay comes up with some unbelievably random and far-reaching picks.  This was just another case in point.  It left a roomful of guys sort of speechless and inarticulate, in spite of all our fumbling to come to grips with it.
But let's lighten the mood a little.  Every one of our club meetings begins with a formal book discussion and whisky appreciation, but after we've exhausted our respective talking points on the book of the month it is simply a night of guys being guys.  Hanging out…sharing laughs…making memories.  This gathering may have started out somewhat somber and riddled with 'what the fucks?', but it soon turned into every other event.  Exactly as it should be.
The food was good, the drinks were solid (excepting one sulphured mess of an independent 13 year old Ben Nevis) and the company was ideal.
Coming full circle to a darker note here, this was Lance's last night with us, before his exile to the middle east for work.  We know this is not a permanent situation, but it is indefinite.  As I write this piece we are closing in on three years gone.  Miss ya, mate.  Look forward to seeing you back.
Until next…
– Curt