Liquorature Gathering #056 – "Half Blood Blues" (Esi Edugyan)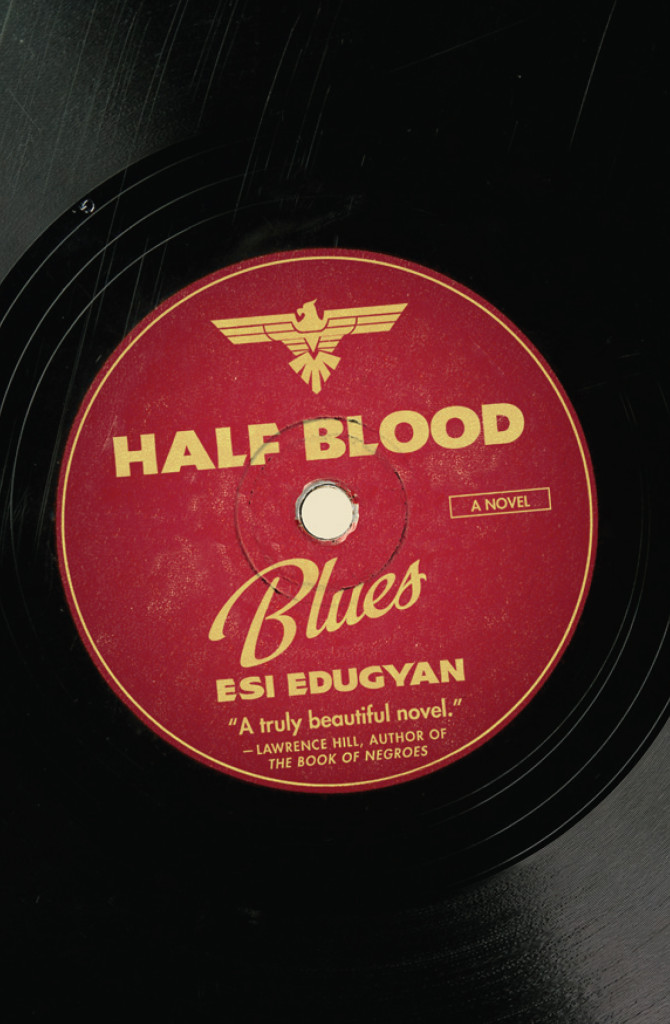 Date:  September, 2013
Host:  Stuart
Whisky:  ?
This pick – and the story itself – really took me by surprise.  First, because it was a refreshingly unique vantage of WWII era Europe and second, because it was completely off the radar and something I likely never would have found on my own.  I'd heard of neither the author nor title before Stuart made his announcement.
Before going any further let me state that Esi Edugyan is a national treasure.  Not only that, she is a Calgarian by birth.  Helps to make for an easy emotional connection to the book.  It also doesn't hurt that the writing is top notch.  Can't wait to read more of her work.
This is the one event where I am at a complete loss to tell you what we drank in terms of malts.  Stuart brought a couple…I think there may have been either Glenrothes or Bruichladdich, but I could simply be confusing this with the previous gathering where Lorenzo brought releases from said distilleries.  Guess we'll never know.  That being said…Stu also brought along a bottle of absinthe.  Yep.  It was tasted, discussed…and summarily dismissed.  Blech.  If I wanted mouthwash I could have found some under the sink upstairs.
I'm not sure the boys felt quite the emotional resonance here that Stuart hoped for (or that I felt, for that matter), but there was a sense of appreciation.  This one has the power to make you reflect on the concept of forgiveness.  And, of course, judgment.  It transcends time, borders, sex and race.  Not often you can say that about a book.
– Curt