Liquorature Gathering #057 – "Fahrenheit 451" (Ray Bradbury)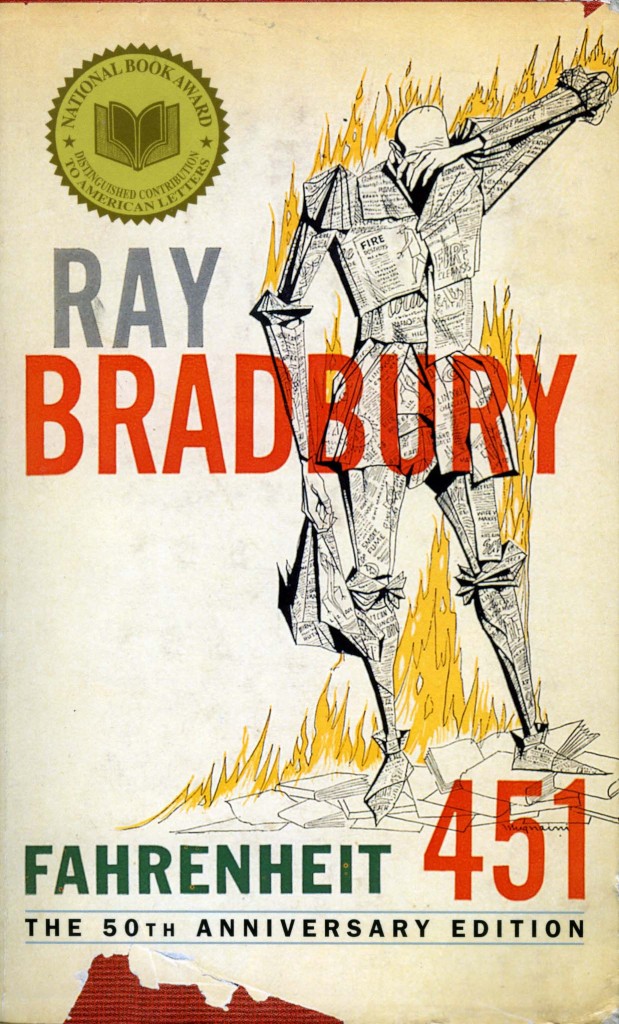 Date:  October, 2013
Host:  Bauer
Whisky:  Highland Park Thor, Springbank Cask 450, Balvenie Single Barrel 12 y.o. Bourbon
Ah, Ray Bradbury.  The master.  Gotta credit Lance here for my own initiation into Bradbury's worlds.  A few years back he introduced me to a collection of the man's short stories by way of 'The Illustrated Man'.  Of course I knew of Bradbury's work, but in my naïve rejection of the genre I simply passed him over time and again.  When finally pressed to take book hand I was utterly blown away.  And frustrated with myself, I should add, for all the time wasted.
Bradbury's shorter offerings are grounded (ironic word choice, I guess, considering a large proportion of his stories have deep space settings) more in speculative fiction with a simplistic – yet dark- bent, as opposed to any truly technical hard science fiction leanings.  In fact, the closest contemporary I can think of to Bradbury's modus operandi is that of Stephen King's own short stories.  The 'get in, slit the throat, get out' kind of brevity that makes them resonant, affecting and lingering.
So what happens when you take that concept a little further and expand to a couple hundred pages?  Quite frankly, it works perfectly.  Or at least it does with 'Fahrenheit 451'.  This is still just a simple story, in terms of execution and imagination being more important than fact and research, but the message is utterly transcendent.  Additionally, it speaks volumes (pun intended) to an audience of bibliophiles, such as a book club.
Bauer chose this one for us.  That means malt selections were also at his discretion of course.  He hooked up releases from two of Scotland's great producers, in Highland Park and Springbank.  The latter was an indie and slightly out of character for the distillery (but still a great malt!), while the former was a knockout.  We beat the hell out this 16 year old cask strength Norse god.  And the evening's third dram was a single cask from Balvenie.  Balvenie rarely excites me, but this was a gorgeous drink.  Truly.  Clean and beautiful.  Oh yeah…and did you notice the Springbank was Cask 450, while the book was 'Fahrenheit 451'?  Cheeky.
As always, Bauer offered up anything else he had open as well.  Only fitting we should be quite 'wet' (read: somewhat slightly affected by beverage) by the end of a night discussing fire.
I'm still hoping to tackle a collection of Bradbury's short works in the coming years.
– Curt