Liquorature #062 – "The Wind-Up Bird Chronicle" (Haruki Murakami)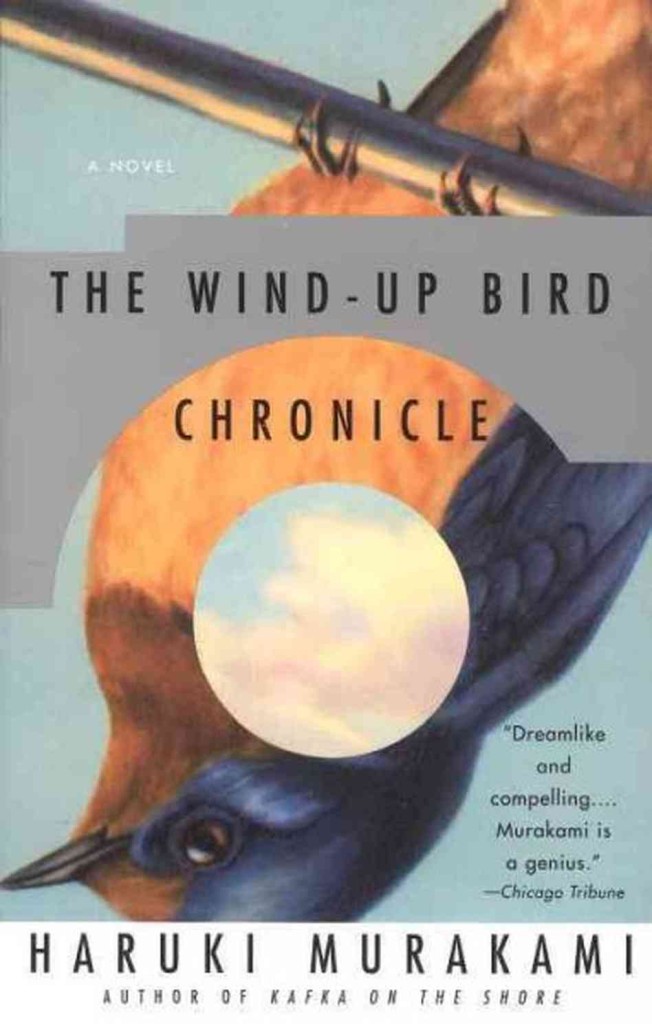 Date:  March, 2014
Host:  Lorenzo
Whisky:  NA
And then the wheels fell off.
It was almost enough to bring a tear to my eye.  While I can look back fondly now through rose-colored glasses, taking something positive out of each of our past events, there was a cancer that had grown in the club.  A dark presence of malaise.  I wouldn't say interest had flagged, but there seemed to be less love shown toward what we had painstakingly built up over the years.
It became harder and harder to keep conversations on track.  One or two individuals would engage in side conversations directly over (and louder than) others discussing the book.  Constant late arrivals and early exits.  An increased frequency of no-shows with little or no notice.  And a voice among us that brought a constant negativity to the table, bordering on belligerent at times.  Frustrating and derailing at all times.
I can't now recall what the catalyst was, but halfway through reading Lorenzo's pick for March, Murakami's 'The Wind-Up Bird Chronicle', I'd had enough.  I pulled the plug.  And Liquorature died.
I was pretty forthright about what was going wrong.  I had some pleas to carry on, but the bitter taste in my mouth could only be washed away by the malts we drank for so long.  I told the guys that I had no idea what the future might bring, but as if now…it was over.
Needless to say we never did gather to discuss this book.  Most never finished, as far as I am aware.  Those that did expressed sentiments straddling the line between confusion and hostility.  Perhaps it's best we didn't gather on this one.  Someone (ahem…Lorenzo) probably would have died.  Murakami's '1Q84' threw us for a loop two years prior, but if that was a mindfuck this was a mindfuck while on acid.  In hindsight…some of this one was ok.  Mostly it was literary masturbation.  Hentai-style.
R.I.P., Liquorature.  You were loved.
– Curt